Let's go out on a ledge edge here and take things up a notch.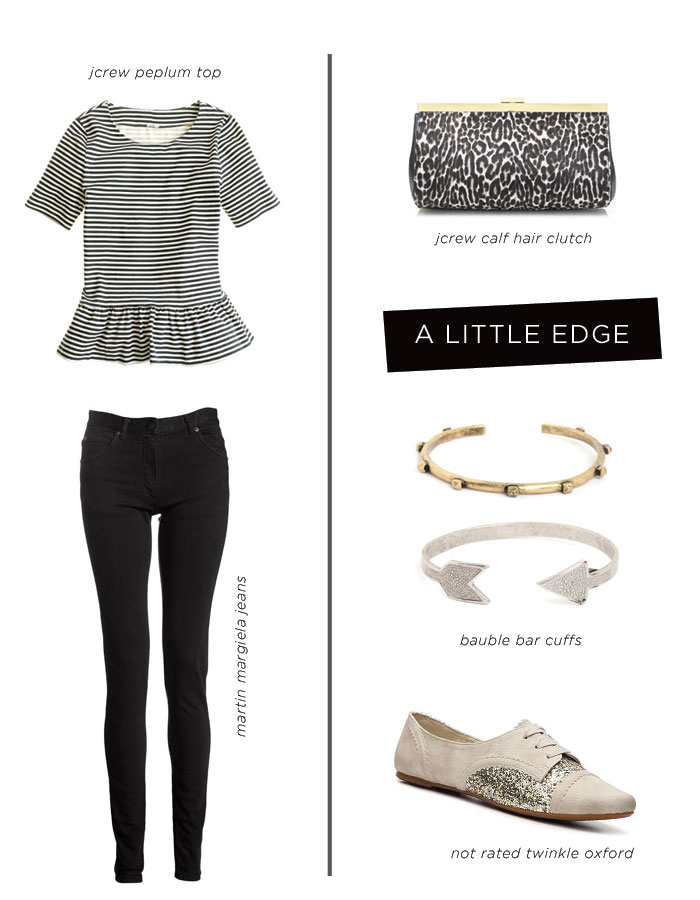 jcrew | baublebar | dsw
The temperatures are slowly dropping but don't cover up with those big, chunky sweater just yet.
Let's have a little fun…
1. transition your summer-like pieces (a cotton, peplum top perhaps?) into your new fall favorites
2. mix and match. prints and patterns CAN go together.
3. always add a little sparkle.
How do you incorporate your pieces into a-year-round-season-favorite?