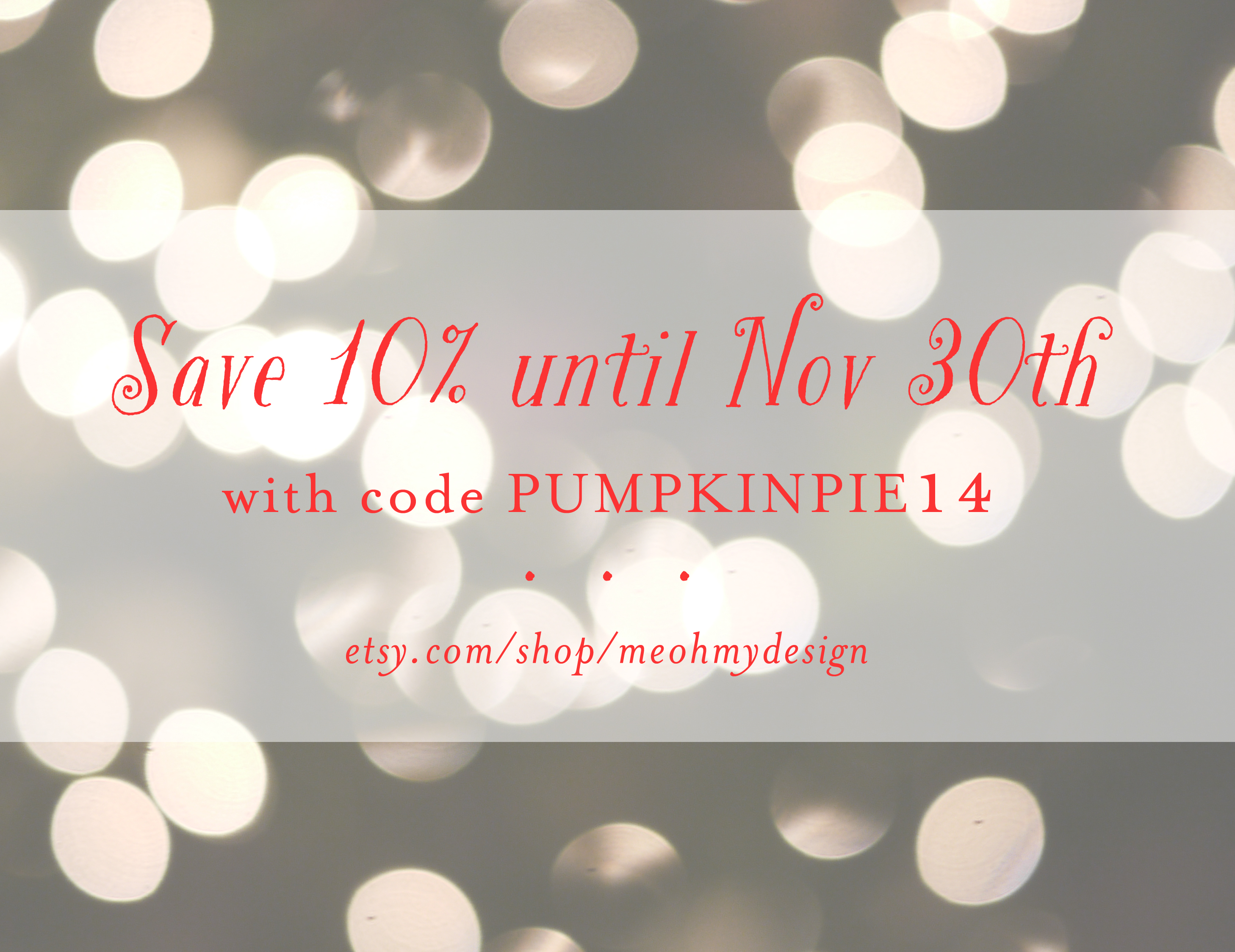 Is it just me or has this Fall been the prettiest it's been in a long time? Perfect weather. Gorgeous trees. And no snow. (yet!)
But with the last few leaves falling, I can only think of one thing…the holidays are just around the corner. (How did that happen?) So, before the craziness sets in, let me help you get a head start with a sweet little deal. Between now and November 30th, I'm offering a 10% discount on any holiday card or holiday party invitation that is placed in my Etsy Shop.
When ordering one of these items, please use the code PUMPKINPIE14 when you check out. And be sure to keep your eyes peeled for flash sales all season long! I have some fun surprises up my sleeve that you won't want to miss!