By now, you should all know my love for pumpkin-everything. It's sort of a problem but I problem that I'm choosing to ignore.
With my love of pumpkin flavors comes my obsession for pumpkin breads/muffins. I literally have to talk myself out of the 500+ calorie banana bread every time I'm in line at a coffee shop. But alas! I have found a yummy recipe that will help feed my craving… I like to call it the "healthy pumpkin muffin".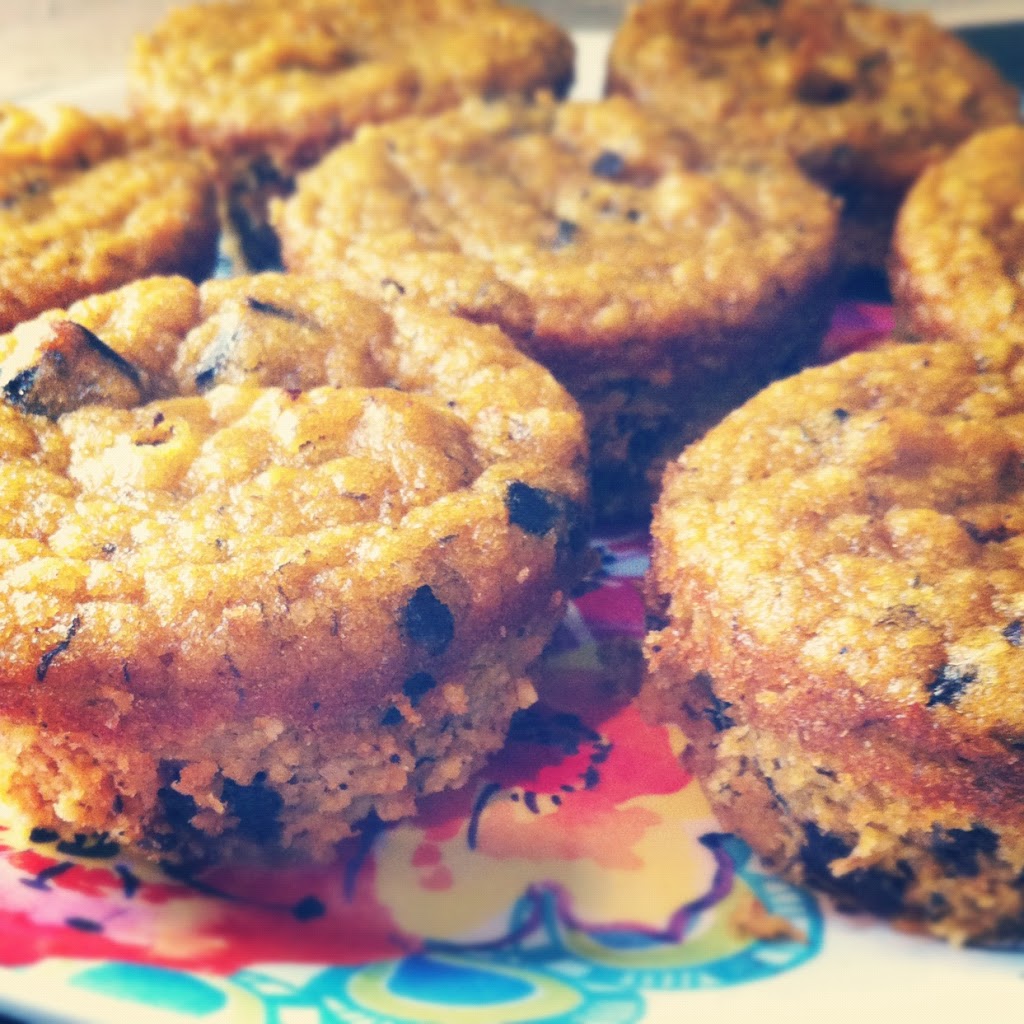 :: what you need ::
1.5 cups almond flour
1 tsp baking powder
1 tsp baking soda
1-2 tsp pumpkin pie spice
1 tsp vanilla extract
1 ripe banana
3 eggs
3 tbsp maple syrup
3/4 cup canned pumpkin
1/4 ground coconut
pinch of salt
now… here's where you can add in whatever else you desire. I had originally planned on adding chopped walnuts to the mix but apparently I dreamed that I had them in the pantry. Next best thing? dark chocolate chunks. It would obviously be healthier without the chocolate but come on people… live a little.
:: how to bake it ::
Pre-heat the over to 350.
Mix the dry ingredients together in a small bowl and mix the rest of the ingredients together in a large mixing bowl. Once both are mixed, toss the dry ingredients in with the rest and whisk it up! Lastly, fold in your chopped nuts or, in my case, chocolate chunks.
Spoon batter into a greased muffin pan (filling about 3/4 of the way) and bake for 20 mins!
Enjoy! (and prepare yourself…you may eat two or more in one sitting. sorry!)